We're wrapping up our blog series for our Plugged In Movie Awards today, and we land with a bang. We're talking about 2022's best Christian movies. In our estimation, this year's nominees are as varied a crop as we've seen. We've got comedy, history, drama—and nary a sports flick to be seen.
Normally, we'd not need to toss in too many cautionary comments here. After all, how problematic can Christian movies be? But this year might be an exception. Be sure to check out our reviews to make sure that a movie you're considering is right for you and your family.
And once you've read (and heard on last week's podcast) what we have to say, we invite you to vote for your own choices. You can log a vote in the comments section below. You can vote on Facebook and Instagram posts that link to these blogs. You can even send us an email at [email protected].
And remember—for the first time ever—Plugged In will livestream our final deliberations and selections on a very special video edition of The Plugged In Show. We'll tell you who you, the Plugged In reader/listener/viewer, voted for as well. And all that will happen at 10 a.m. (Mountain Time) on March 7. (That'd be noon Eastern time, 11 a.m. Central and 9 a.m. Pacific time, by the way.)
Now, without further ado, here are Plugged In's picks for the past year's best Christian movies. (Movie summaries are written by Paul Asay, Adam Holz, Bob Hoose, Emily Tsiao and Kennedy Unthank.)
Tommy Ackerman does not want to go to camp. "Church camp is just so … Jesus-y," he whines. But his wife is not sympathetic. And so the Ackerman family packs up the SUV and heads out for a weekend filled with kids, camaraderie and … crackpots. Eddie Sanders will unleash his harmonica at the least provocation and over-spiritualizes everything. And guess what? Eddie and his family will be sharing a yurt with Tommy and his. A week in the woods never felt so long. The first feature movie from The Skit Guys, Family Camp takes a road less traveled—at least by Christian moviemakers. It aims for the funny bone as well as the heart. And guess what? It hits both.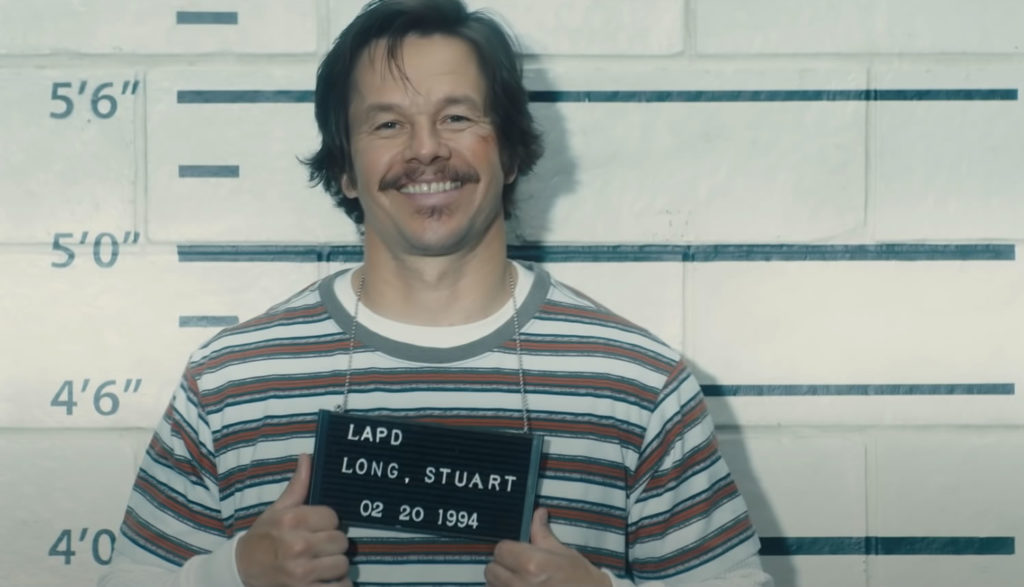 Stuart Long never planned on being a priest. This former boxer-turned-supermarket butcher only started going to church because he wanted to get closer to a pretty Sunday School teacher. But when the hard-drinking Californian has a near-death experience after downing several too many, the trajectory of his life changes. And that's not the only surprise coming to Stu, either: God is calling him to a hard path indeed. Father Stu: Reborn just may be the most unexpected choice to ever land on one of our "Best Christian Movies" list. It certainly surprised us. The original, R-rated Father Stu included a staggering number of swear words. But star/director Mark Wahlberg, an outspoken Catholic, recut the film and sliced out most of its profanities—giving faith-based audiences a better opportunity to see this powerful story of sin, suffering and redemption for themselves. But if you care to check this film out, be sure to skip over Father Stu (now on Netflix) and hold out for the re-cut Father Stu: Reborn. Otherwise, you might get far more language than you bargained for.
Sight & Sound Films presents the story of famed poet Henry Wadsworth Longfellow and the tragedies he suffered. But in the darkness of the story, we see light. We see hope. For I Heard the Bells goes on to tell us how Longfellow ultimately crafted his poetic declaration of faith on one dark Christmas day. Longfellow's journey from joy to grief to rekindled hope is a powerful one—and embodied by the poem that inspired the movie itself. There is some violence and drug-taking to contend with in the story's lowest moments. But the substance and meaning of Christmas, and Longfellow's enduring faith in God, both shine through.
Where is God when bad things happen? It's a question countless struggling people have asked throughout history. Some find solace trusting in His provision, even amid tragedy and unanswered questions. For others, silence or a lack of understanding result in hardened hearts and seemingly justified unbelief in the possibility of a loving God. We see both kinds of folks in Paul's Promise, a Christian drama based on a true story. In it, a firefighter named Paul grapples with his unbelief as his prayerful, faithful mother dies of cancer. The story also deals with hard subjects such as alcoholism, domestic abuse, marital strife and racism, but never in a manner that strays past its PG rating. Fans of faith-focused films will likely connect with the redemptive story arc here. Likewise, those who've followed veteran actress Linda Purl's career (Happy Days, The Waltons, Matlock, The Love Boat, The Office) will love her feisty portrayal of a dying woman who's desperate for her struggling adult son to embrace faith before she passes.
Steve Parston is a family man. Everything he's ever done has been for his three daughters so that they could live in the best house, drive the best cars, attend the best business schools and someday, hopefully, have the weddings of their dreams. So, when eldest daughter Abby informs good-ol' dad that she's found the man of her dreams, he should be thrilled, right? Wrong. Inspired by the book of the same title by Dr. Meg Meeker, Strong Fathers, Strong Daughters demonstrates the importance of father-daughter relationships and the importance of God within those relationships. Those messages, combined with virtually zero negative content, makes Pure Flix's first foray into producing its own original feature film an outstanding success.
Plugged In Movie Awards 2023